Proven Customization Strategies To Drive Change
We leverage tried and tested strategies, tools and approaches to tailor unique solutions for your business environment
We leverage a set of tools and approaches to help you implement transformative action, drive your desired business outcomes and ensure ROI
We leverage a set of tools and approaches to help you implement transformative action, drive your desired business outcomes and ensure ROI
Apply new skills in a "realistic" learning environment through Simulations that mimic specific real-life business scenarios
Identify specific characteristics and that of the people you are working with through Profilers (Feedback tools)
Gain an expert and experienced perspective on specific issues through One-on-one/Group Coaching with a team of experts
Measure learning outcomes tied to business impact through our Outcomes Measurement Portal
Develop new skills and learn anywhere, anytime through self-directed learning with our
bite-size eLearning modules
Interactive, Facilitated Virtual Classes sitting on an integrated LMS to support the tracking and monitoring of progress
Discover, Understand & Reconcile cross-culture & organizational culture differences with Hofstede CWQ
Ignite your aspiration for mastery through internationally recognized Certifications & join a community of practitioners
Accelerating Digital Transformation
learn1thing ®: Award-Winning Virtual Learning Platform
Your virtual self-development center, designed for the individuals committed to learning and upgrading their skills.
Learn anything, anywhere, anytime, on any device, with any expert
What Our Customers Say About Our Virtual Offerings
Engaging…Good structure, and feasible skills we can adopt. I like the knowledge sharing. The learning and sharing prompted my own reflections of my own practices. That's really needful.
Institute of Higher Learning
Practical scenarios are being used as examples thereby easy for us to relate and respond. Also, interactive members that enhance further learning. The consultant is very good in discussing the topics at hand.
The overall arrangement is amazing especially the virtual platform. It feels seamless like a F2F class. May be better than F2F class such as sharing all our ideas in real time while chatting or voting.
Very good demonstration of good virtual facilitation. Good pacing, instructions were clear and participants were engaged.
Institute of Higher Learning
Trainer has excellent facilitation skills, and was able to engage everyone. I like the bite-sized learning. Good mix of theory and practice through role play. Great learning experience
Although it was conducted online, it was still very interactive and we were not bored. We were constantly occupied and it made us think. The use of the other tools made it like we were having a F2F brainstorming session.
The role-playing part helps us to put into practice what we have learnt. It allows the participants to view what a model coaching session is like.
Conversations and materials was customized to a Work From Home context which was useful as we do many virtual check ins with staff.
I have enjoyed the learning experience. The pace is just right, the facilitator is knowledgeable and encouraging, and course mates are supportive; which also made me comfortable in sharing my views and experiences.
Great insightful session with a very well-balanced lesson/sharing flow. Felt thoroughly engaged and educated and never was there a boring moment. Kudos!
Outcomes Measurement Portal (OMP)™
The key factor in measuring the outcomes from learning and coaching is the behavioral change that learning and coaching are able to bring about.
The Outcomes Measurement Portal (OMP)™ aims to provide measurement of learning outcomes based on SMART Goals.
We identify specific behaviours that the learner/coachee would like to work on, and ensure the outcomes of learning and coaching can be identified and reported.
Once the SMART Goals aligned to business needs are defined, the portal facilitates the tracking, collection, and consolidation of information and outcomes.
The Hofstede Culture In The Workplace Questionnaire™
ODE is fully endorsed to represent and apply Professor Geert Hofstede's body of research in the workplace through the Hofstede Culture in the Workplace Questionnaire™ (Hofstede CWQ)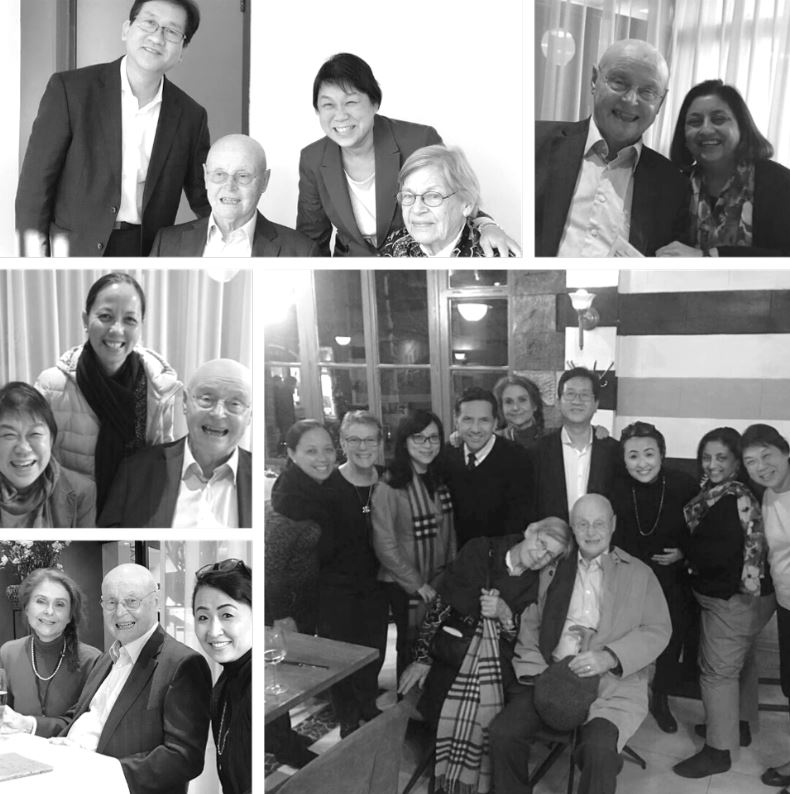 The Hofstede Culture in the Workplace Questionnaire™ is an online cross-culture profiler developed in collaboration with Professor Geert Hofstede*. It is based on over 45 years of his extensive research with over 70 countries profiled.
Calibrate your Cross-Cultural orientations
Calibrate your individual's cross-cultural signature across Professor Hofstede's 6 Dimensions of National Culture and compare your culture preferences with selected country scores.
Discover Organisational Culture Preferences
Gain valuable insights on your Team & Organisational preferences across business units, locations and even functional teams.
Discover and understand preferences of up to 15 different workplace behaviours such as Decision Making Styles, Leadership, Change Process (to name but a few). These scores can be plotted to compare against individuals, teams and even up to 15 countries.
*Ranked by the Wall Street Journal to be one of the 21 most influential business thinkers alongside luminaries like Tom Peters, Stephen R. Covey and Malcolm Gladwell, Professor Geert Hofstede conducted one of the most comprehensive studies of how values in the workplace are influenced by culture. He is often regarded as the Founding Father of intercultural research.