Our founder, and Managing Director, Ms Teo Jin Lee has always thought that the greatest thing that anyone can do is to open up the mind of others and that the greatest impact anyone can make is to help improve one's learning capacity.
After 14 years spent in IBM, Jin Lee was taught many life lessons but by far the most significant was one that her Managing Director shared; "Nobody owes you a living…"
In 1996, Jin Lee started SMG Training Systems. SMG was later rebranded ODE Consulting ® to provide a greater spectrum of services and solutions to our clients and partners.
Winner of Association of Small & Medium Sized Enterprises Woman Entrepreneur, 2001
As one of the nine women who distinguished themselves by their outstanding and extraordinary entrepreneurial excellence, Jin Lee was recognised for her trailblazing and trendsetting example.
"There is nothing more important than PASSION and the capacity to learn in order to be able to succeed in these difficult times. Staying relevant, avoiding obsolescence and anticipating the future is what it takes to future proof oneself. Consistently relearning, rethinking and re-calibrating is the order of the day."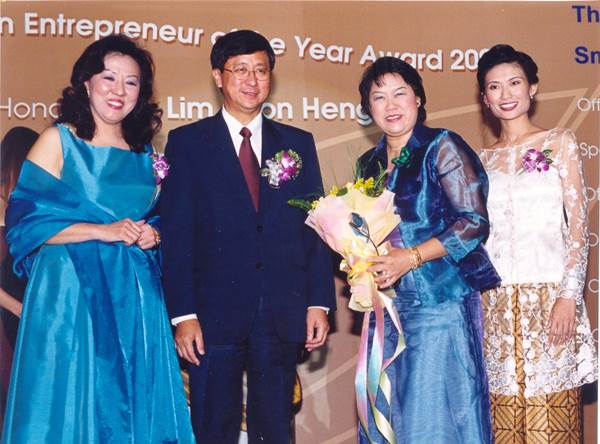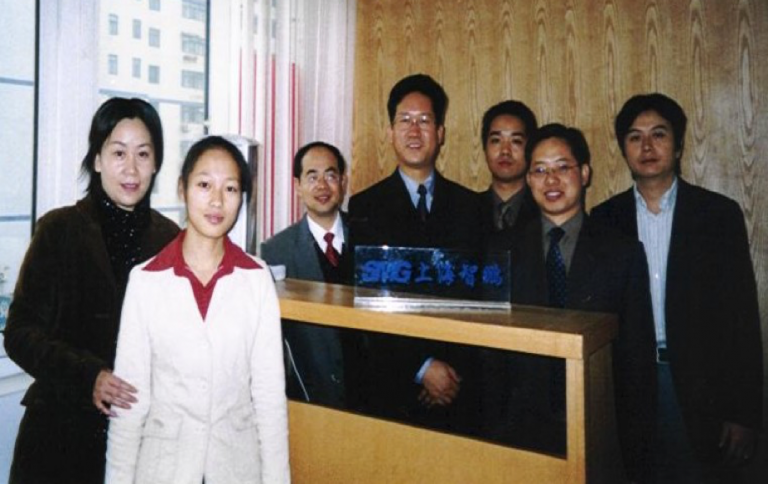 Building upon SMG's successes with multi-national companies, large local organisations and public sector clients in Singapore and in the region, ODE expanded our operations in China and has been operating a highly successful learning, coaching and consulting practice in Shanghai and Beijing since 2003.
(IAC) Coaching Masteries™ Licensed School | ODE as an ATO
In 2008, we became an International Association of Coaching (IAC) Coaching Masteries™ Licensed School; allowing us to build coaching cultures within organizations wanting to develop and grow their people, and train and certify aspiring coaches.
2008 was also the year we became an Approved Training Organization, approved by the SkillsFuture Singapore (previously known as Workforce Development Agency, WDA). As an ATO we offer government-funded programmes which undergo a strict approval process.
Launch of the Outcomes Measurement Portal (OMP™) | IMCB™ Alliance
The OMP tool allows our clients to measure the Return On Investment on their training and development initiatives. We also began our alliance with the International Management Consulting Board (IMCB™).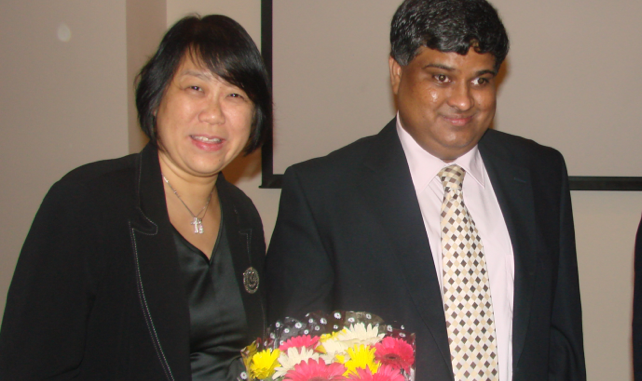 In 2013, ODE Consulting established ODE India (previously known as SMG India).
SMG Training System(s) to ODE Consulting ® Pte Ltd.
This rebranding marks our evolutionary journey, as we have progressively grown our services and solutions to develop and transform both individuals and organizations. ODE stands for Organization Development Excellence.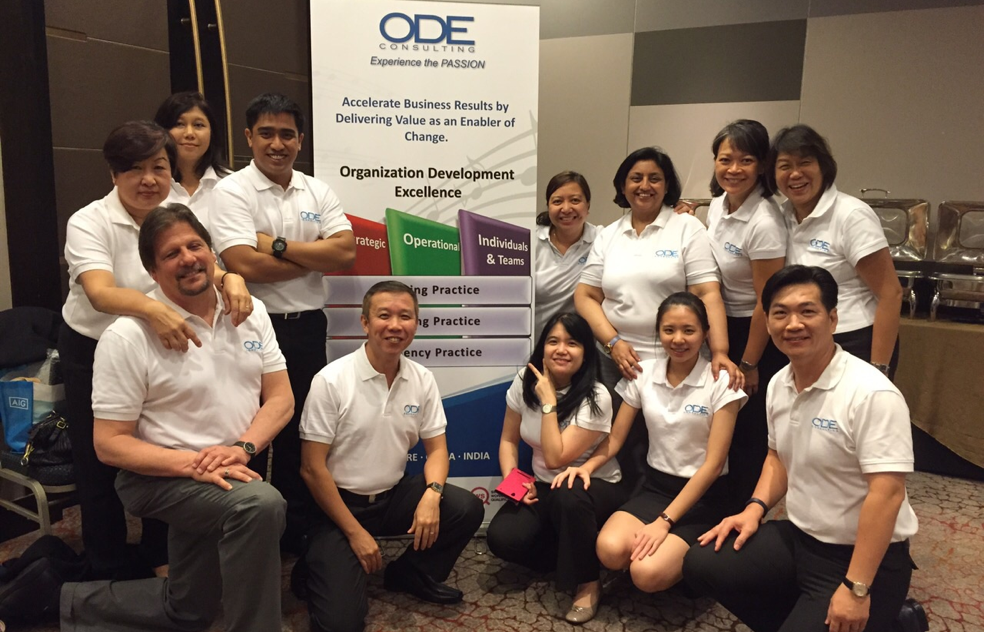 20th Anniversary & Launch of learn1thing ® and Academy for Mastery
On the 8th April 2016, we celebrated ODE's 20th Anniversary and launched learn1thing® and Academy for Mastery.
Re-learn, Re-think, Re-calibrate was our theme for the celebration, with the only constant being change. This is what is necessary for us to continue to stay relevant in the future and beyond.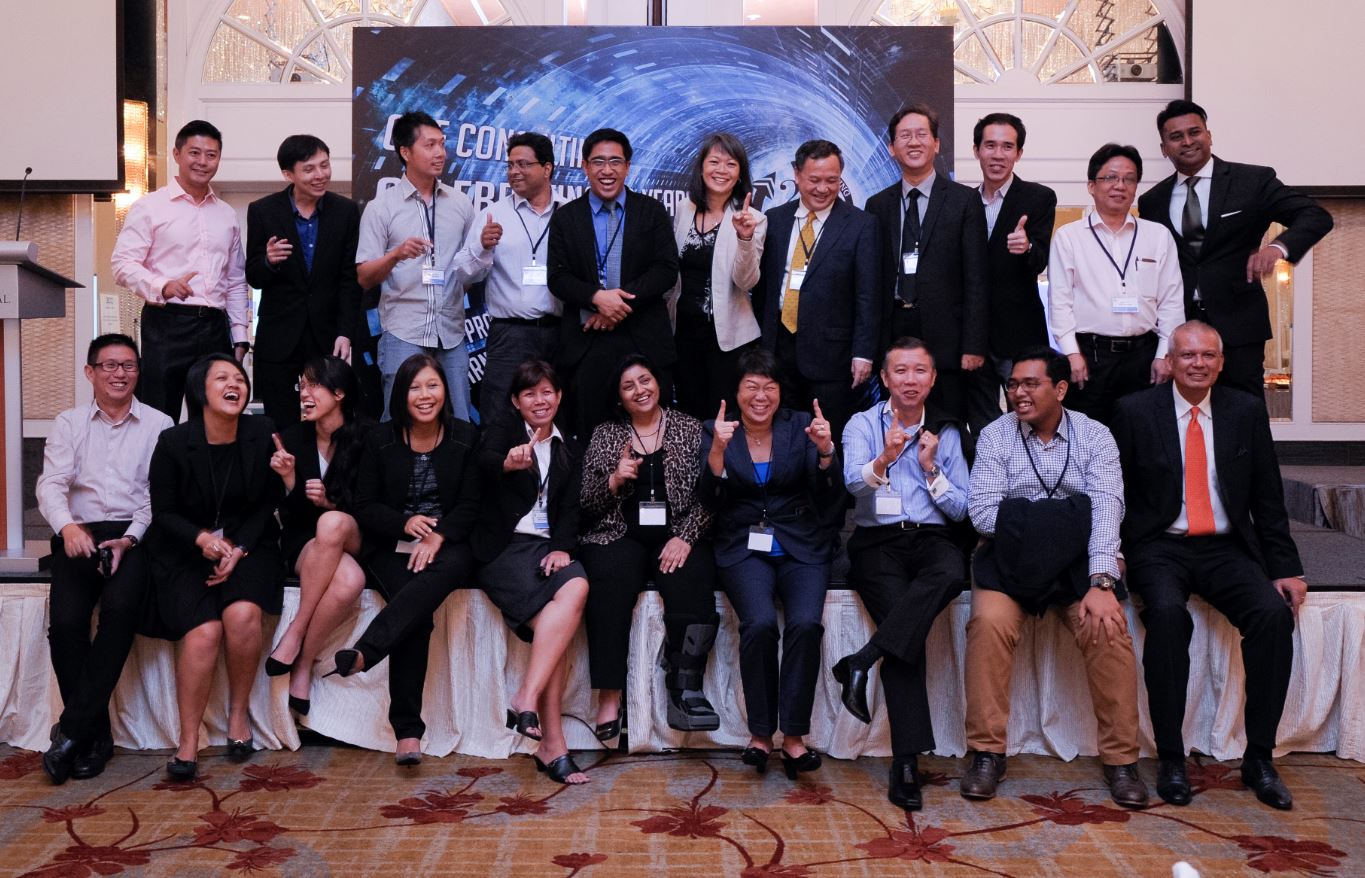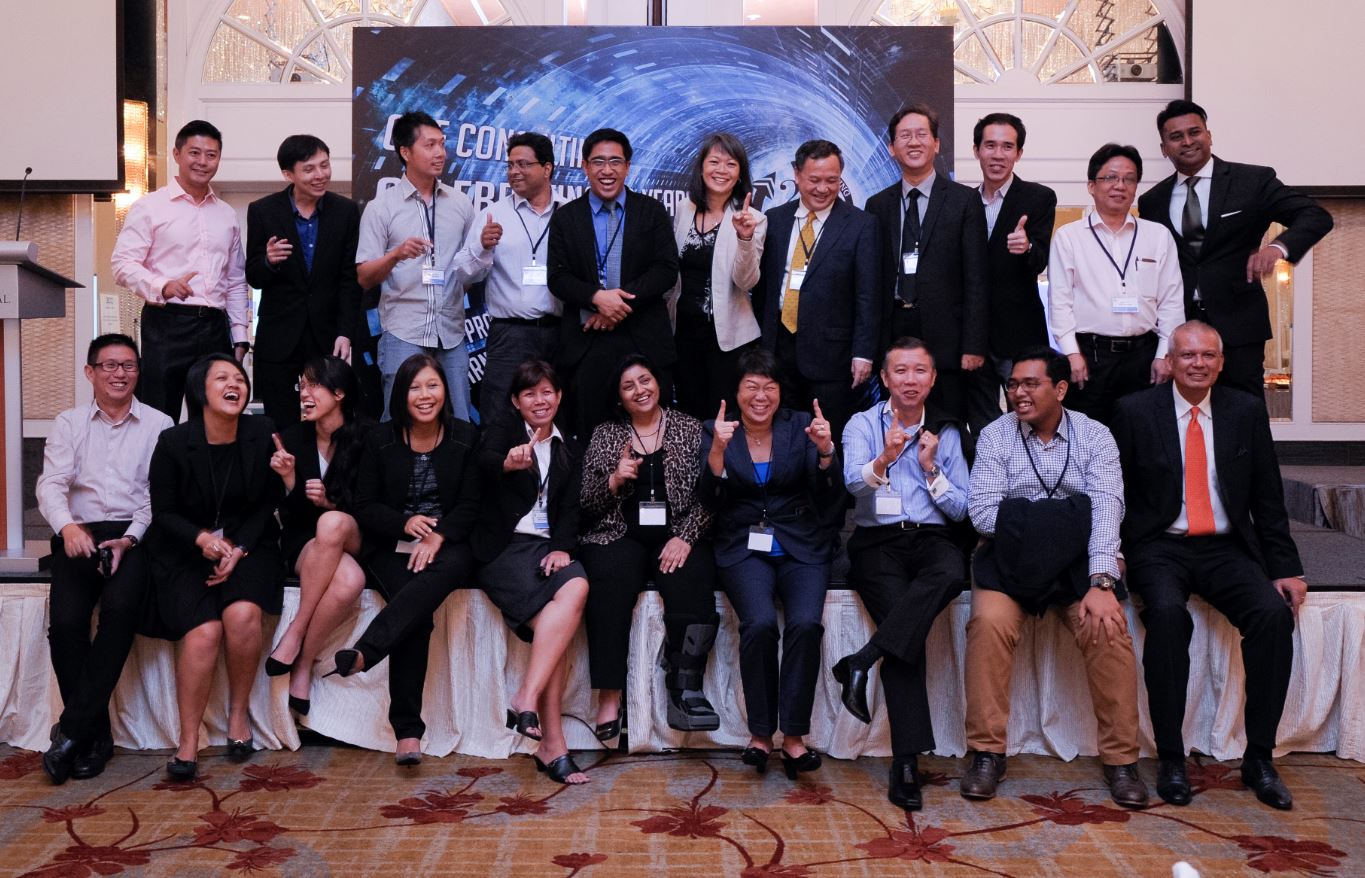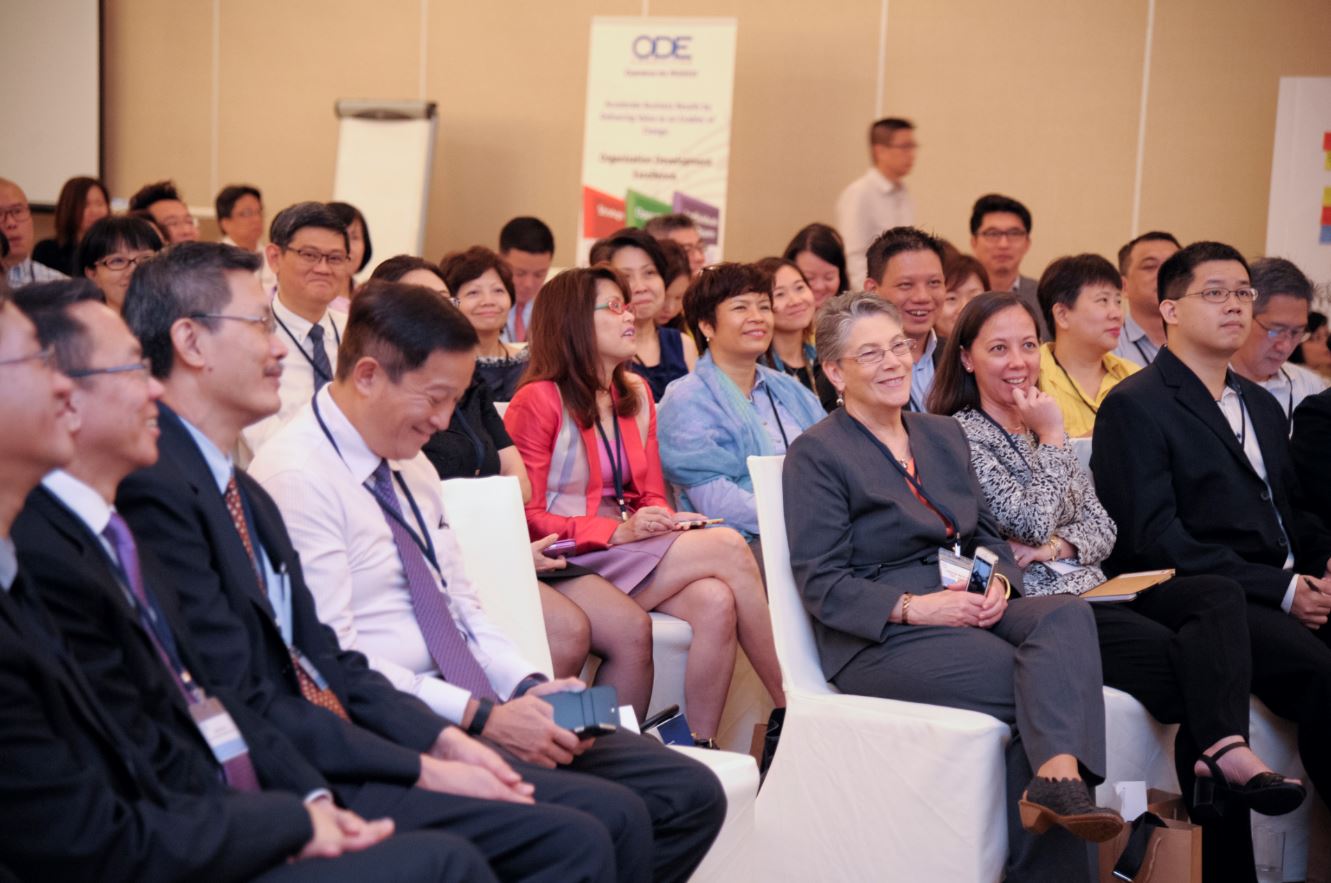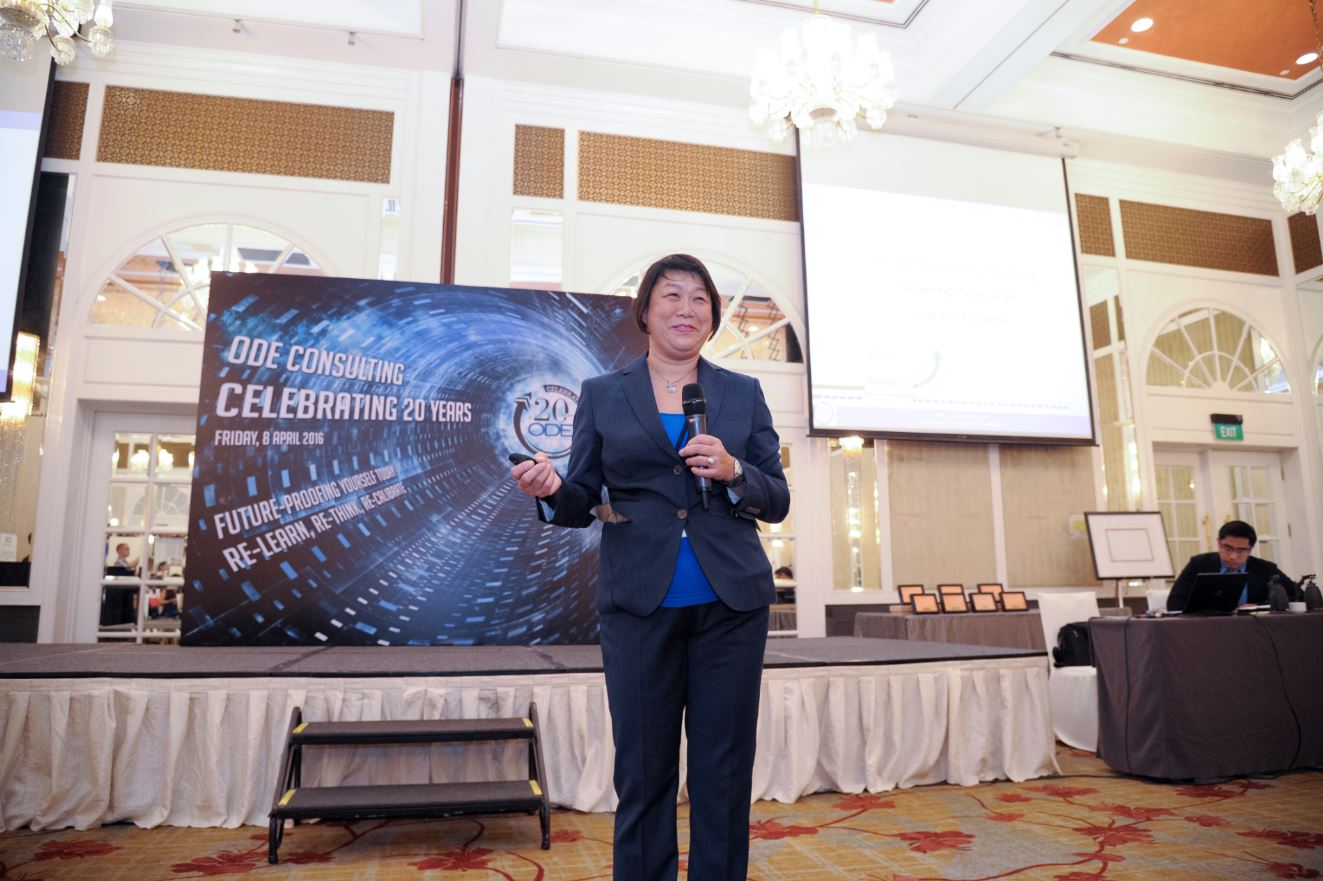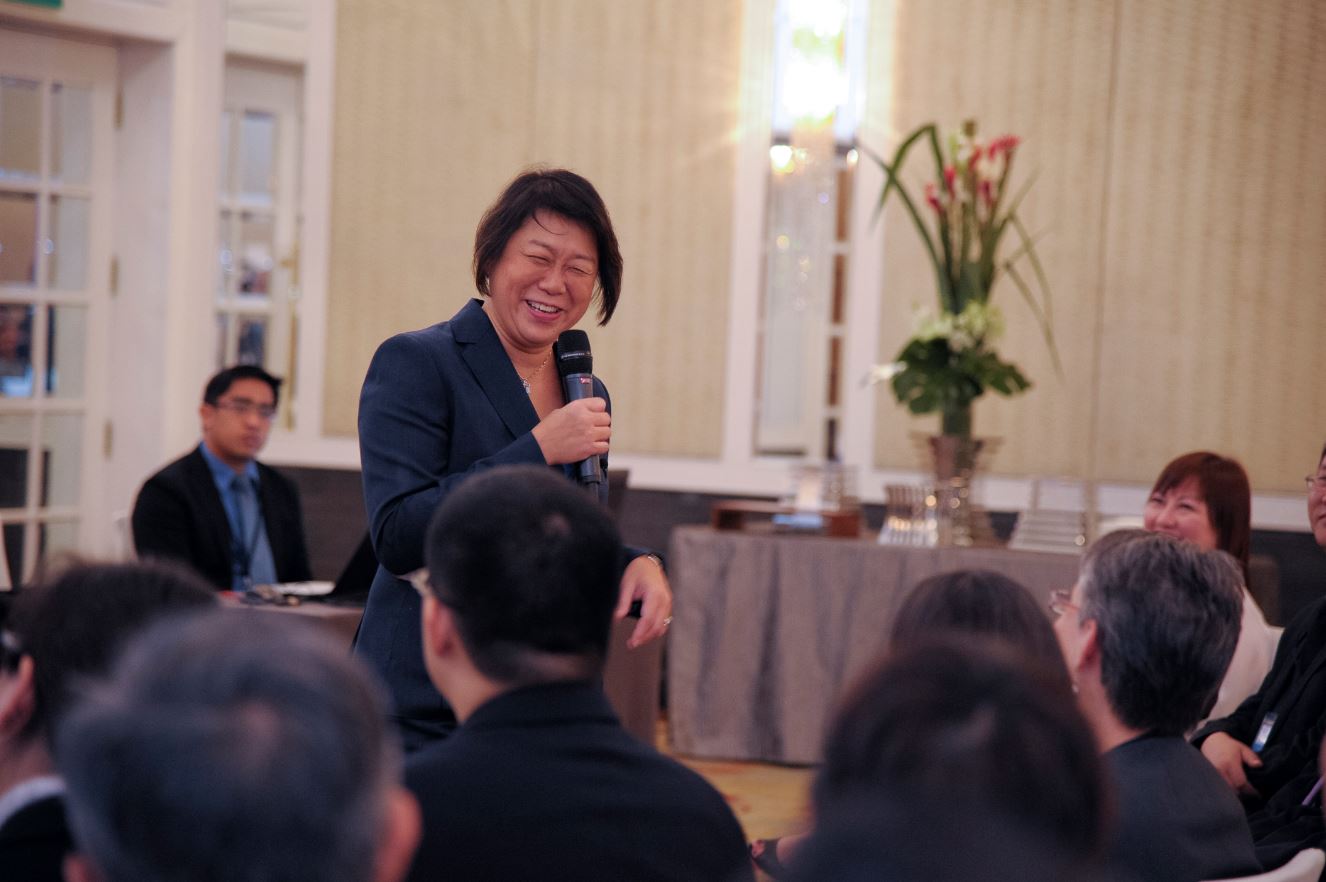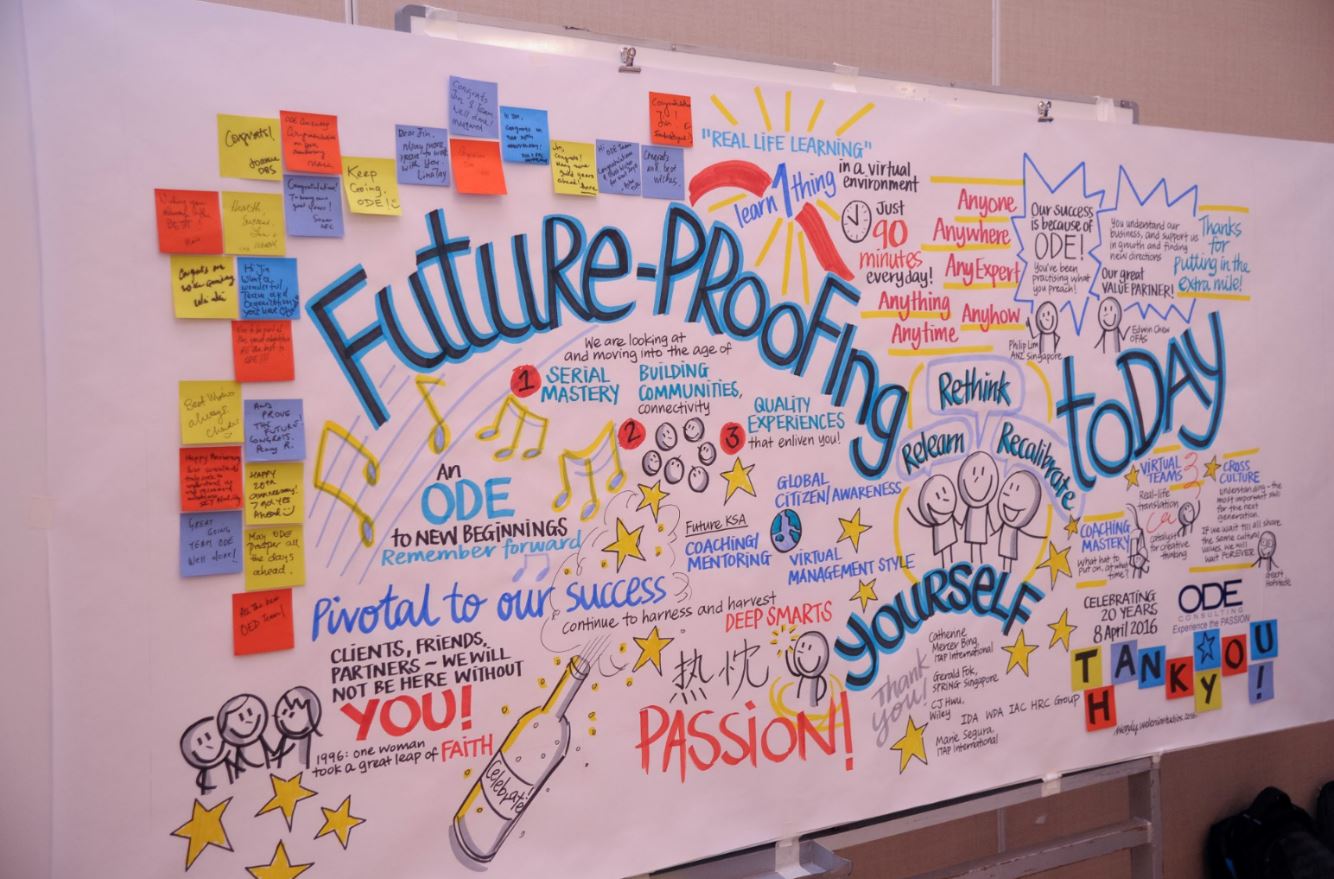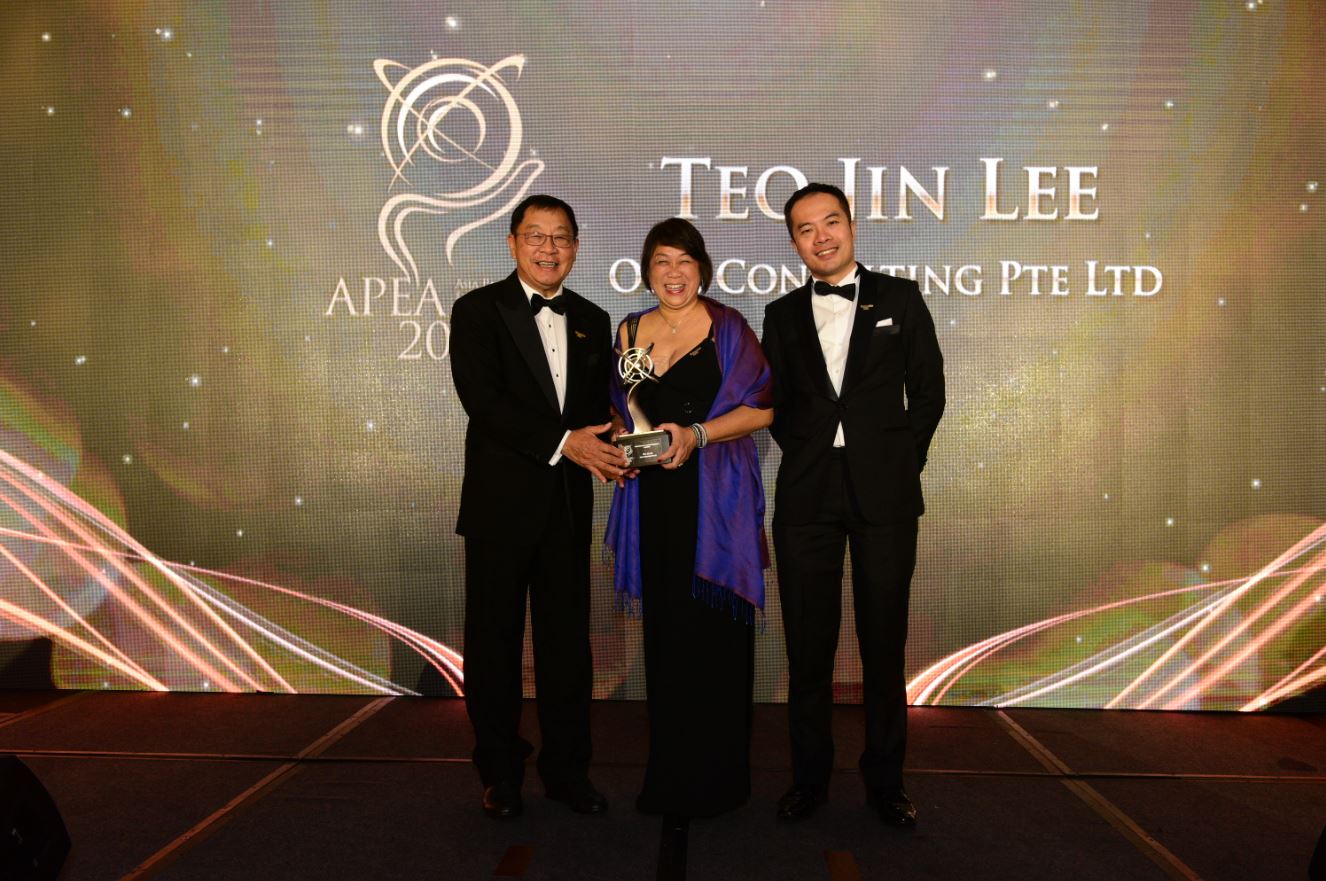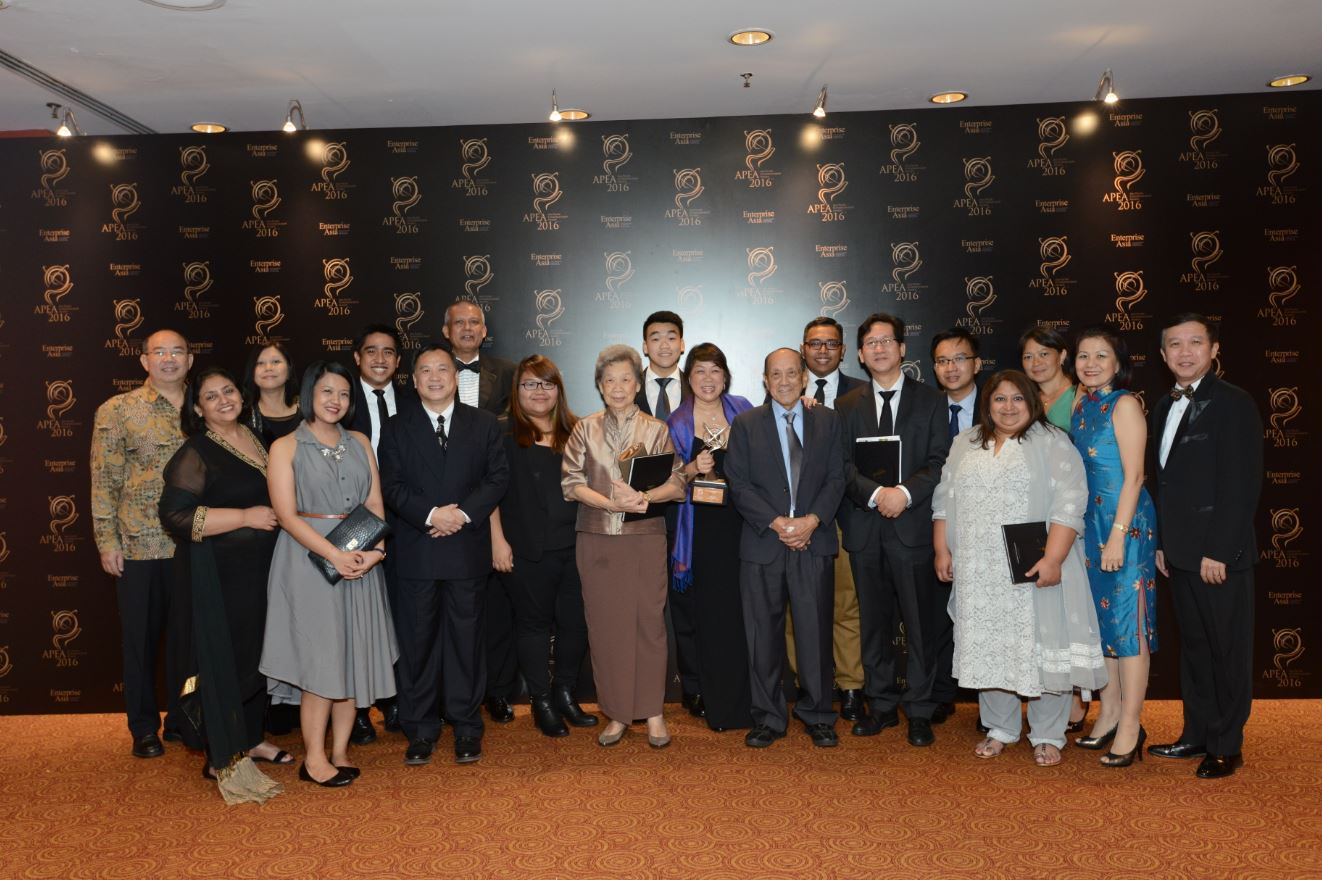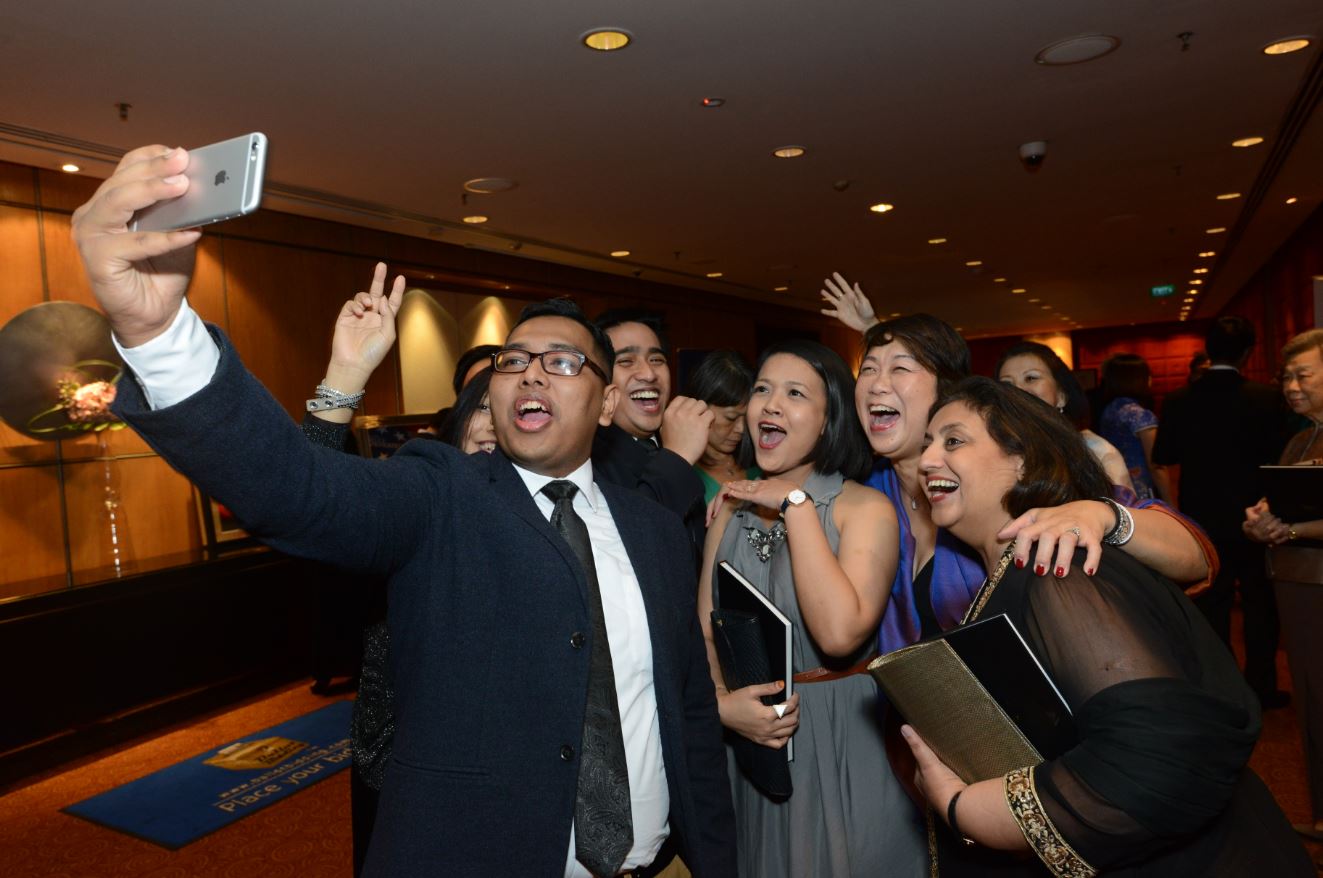 In 2016, we also won Best Professional and Business Services Industry in the Asia Pacific Entrepreneurial Awards and the HR Excellence Awards.
The Asia Pacific Entrepreneurship Awards is the most prestigious awards for entrepreneurs in the region, with only a select few who are honored each year – those who prove to be exemplary in their fields.
The HR Excellence Awards is Human Resources' main event in recognizing the best within the HR profession in Singapore. Through its work with AMCOR Flexibles Asia Pacific, ODE developed an award winning program in Leadership Development, which attained a Bronze Excellence award.
ATD 2017 | HRVOTY | BIZZ Awards in Business Excellence
Supported by IE Singapore, ODE was a proud Bronze sponsor at ATD 2017 in Atlanta Georgia to showcase our solutions, simulations, learn1thing®, and cross-cultural initiatives.
In 2017, learn1thing® was awarded the Bronze Excellence Award for Best E-Learning & Mobile Learning Provider, ODE won BIZZ 2017 Award for Business Excellence by World Confederation of Business and our Principal Coach Denise Pang, clinched Global Top 50 Coaches conferred by CV Magazine as the only winner from Singapore.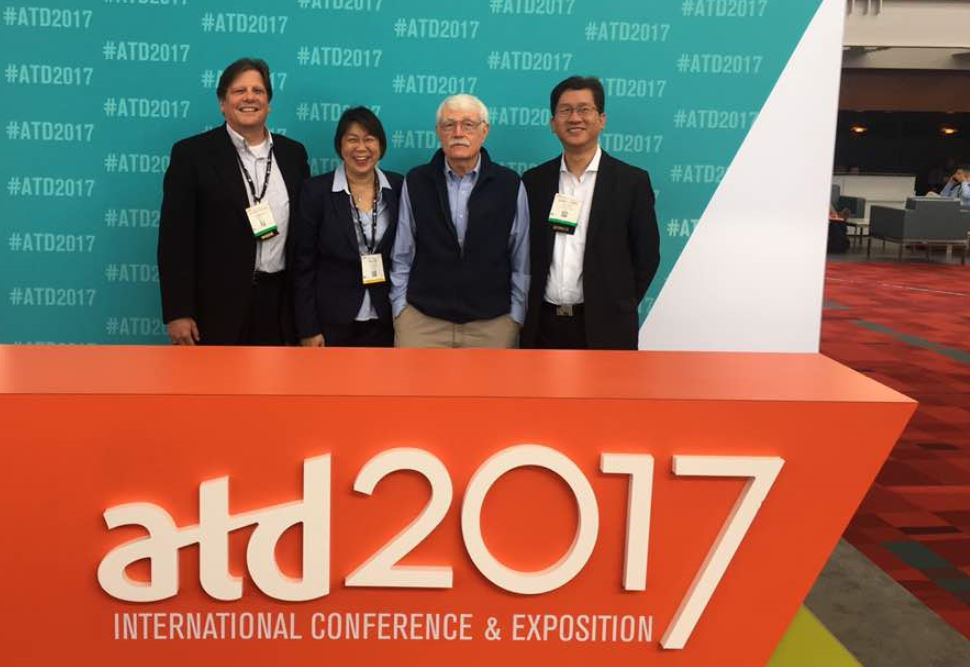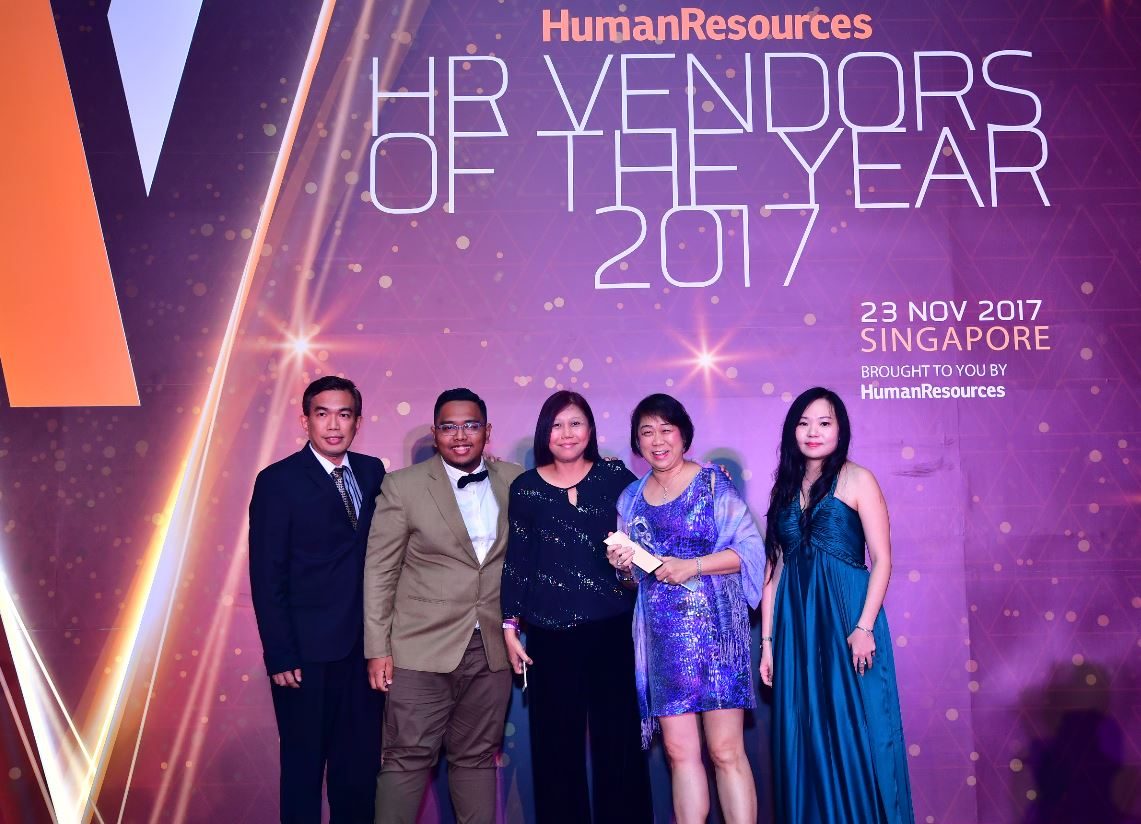 Culture In The Workplace™ | Global Top 50 Coaches
In 2018, ODE acquired the Hofstede Culture In The Workplace Questionnaire™ (Hofstede CWQ) from ITAP International on March 14th. With this acquisition, ODE established Culture In the Workplace™ (CW), a line of business specializing in Organisation Culture and Cross-Cultural initiatives.
ODE is fully endorsed to represent and apply Professor Geert Hofstede's body of research in the workplace through the Hofstede Culture in the Workplace Questionnaire™.
Our Principal Coach, Denise Pang won Global Top 50 Coaches conferred by CV Magazine for 2 years in a row (2017, 2018).
ODE was also awarded Best in Leadership & People Management Services and Organization Development Services. Global Business Insight Awards celebrate best in business leadership, and innovation in various areas of business.
3 Award Wins (1 International, 2 Local)
ODE clinched 3 award wins in 2019:
Silver: Best Advance in Unique Learning Technology

for our Integrated, Self-directed Virtual Learning Platform, learn1thing

®
Brandon Hall Group Excellence in Technology Awards


Gold: Best Corporate – Leadership Development Provider
HRM Asia Readers Choice Awards (read more)
Gold: Best Management Training Provider
HR Vendors of the Year Awards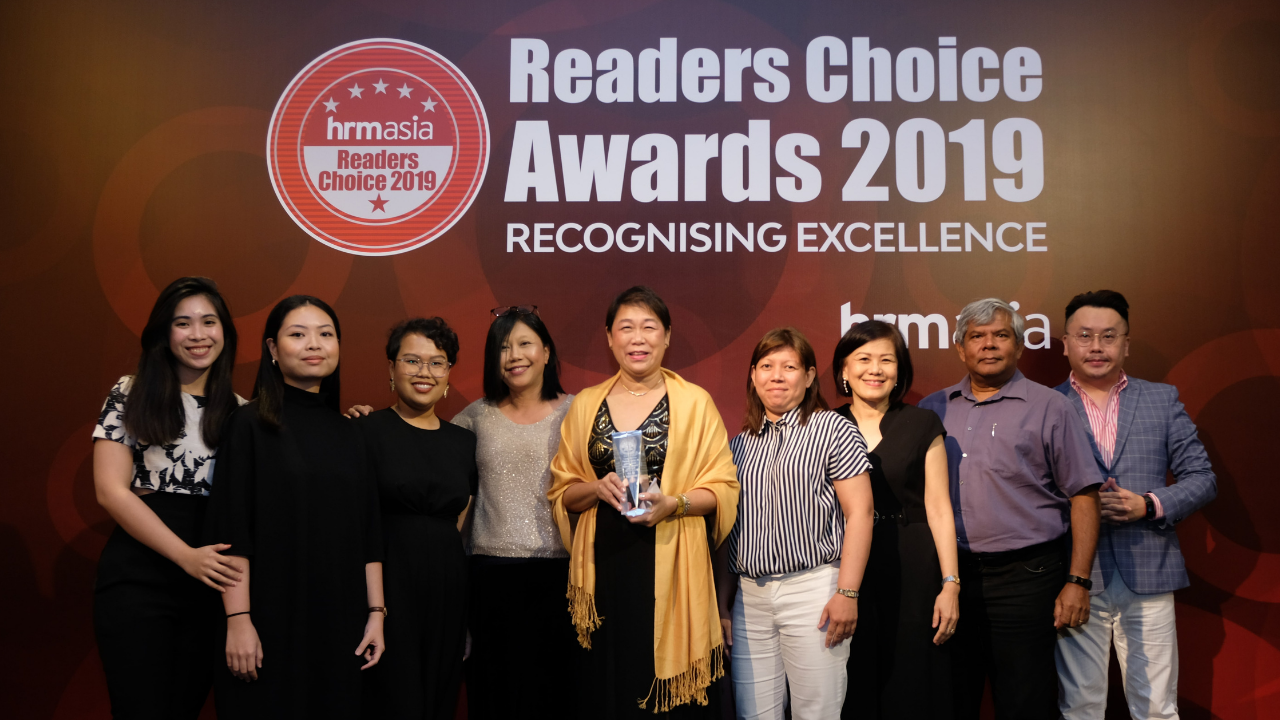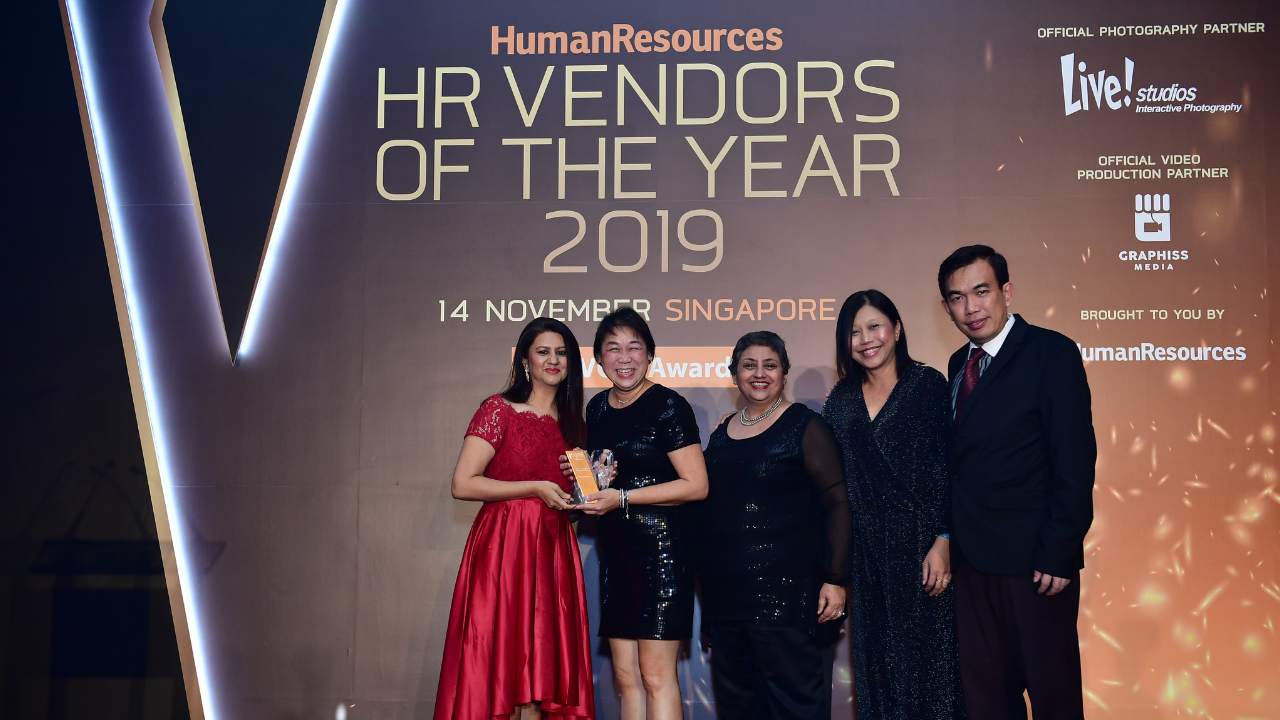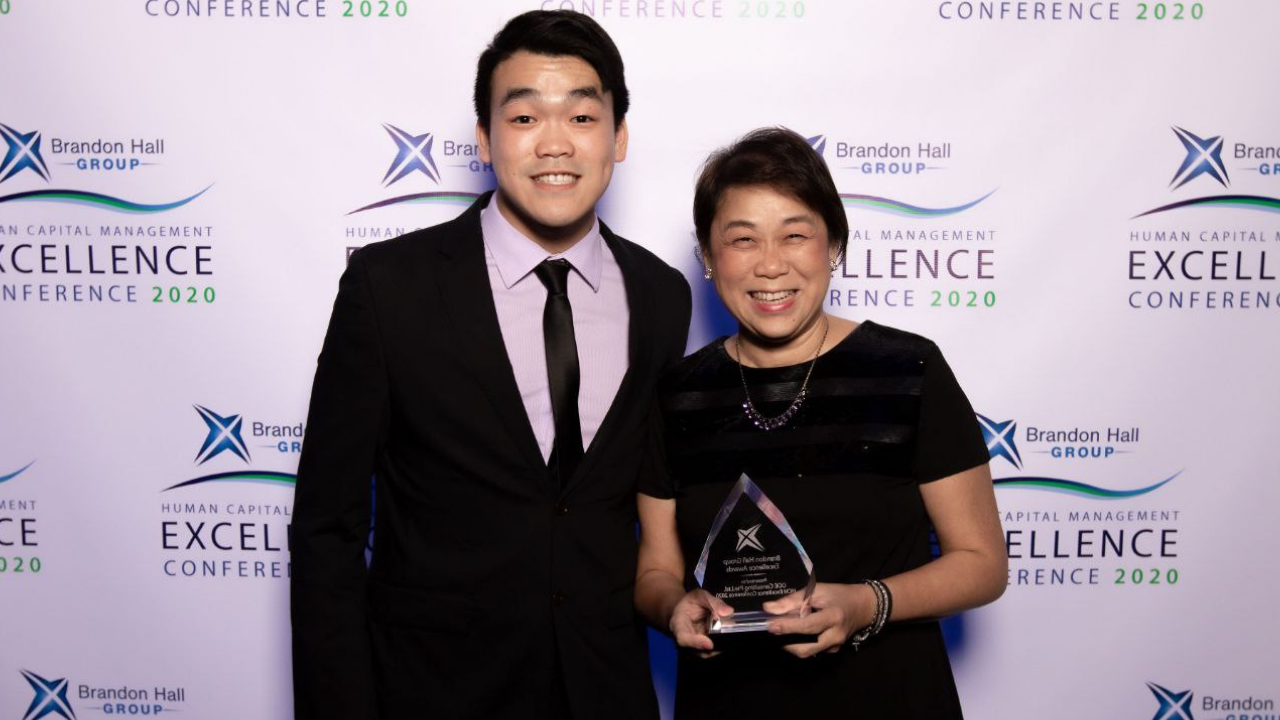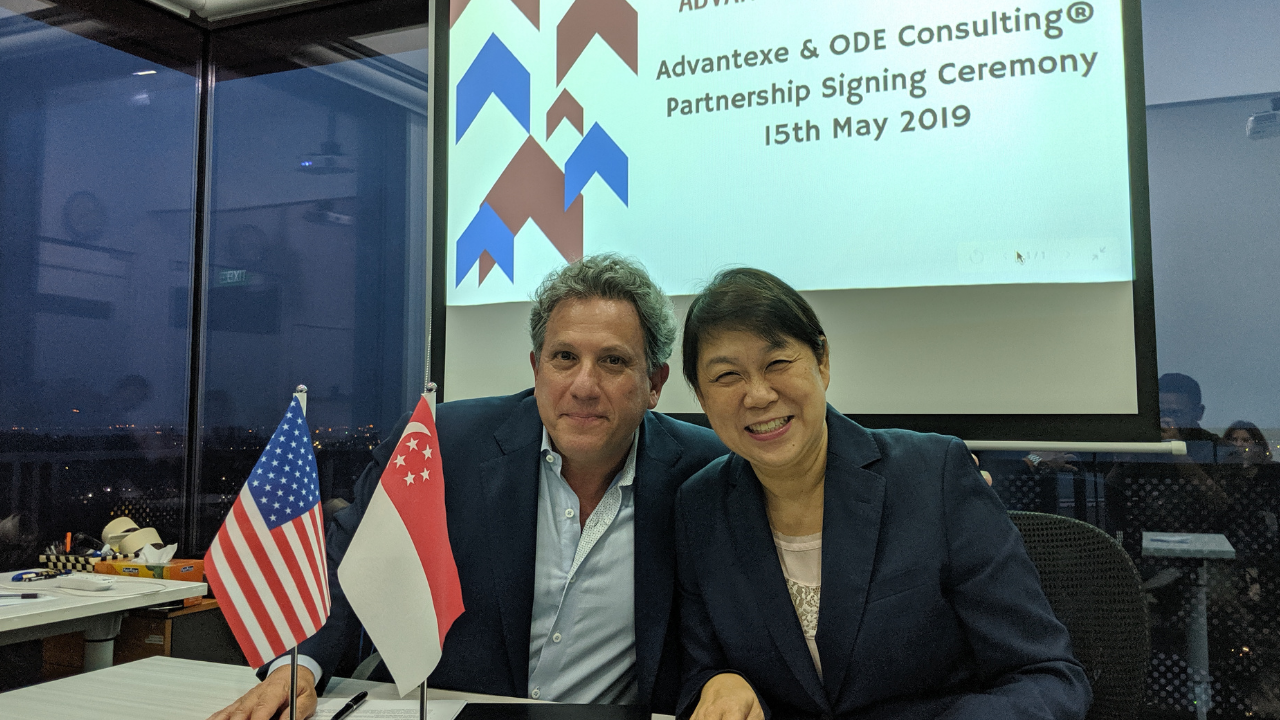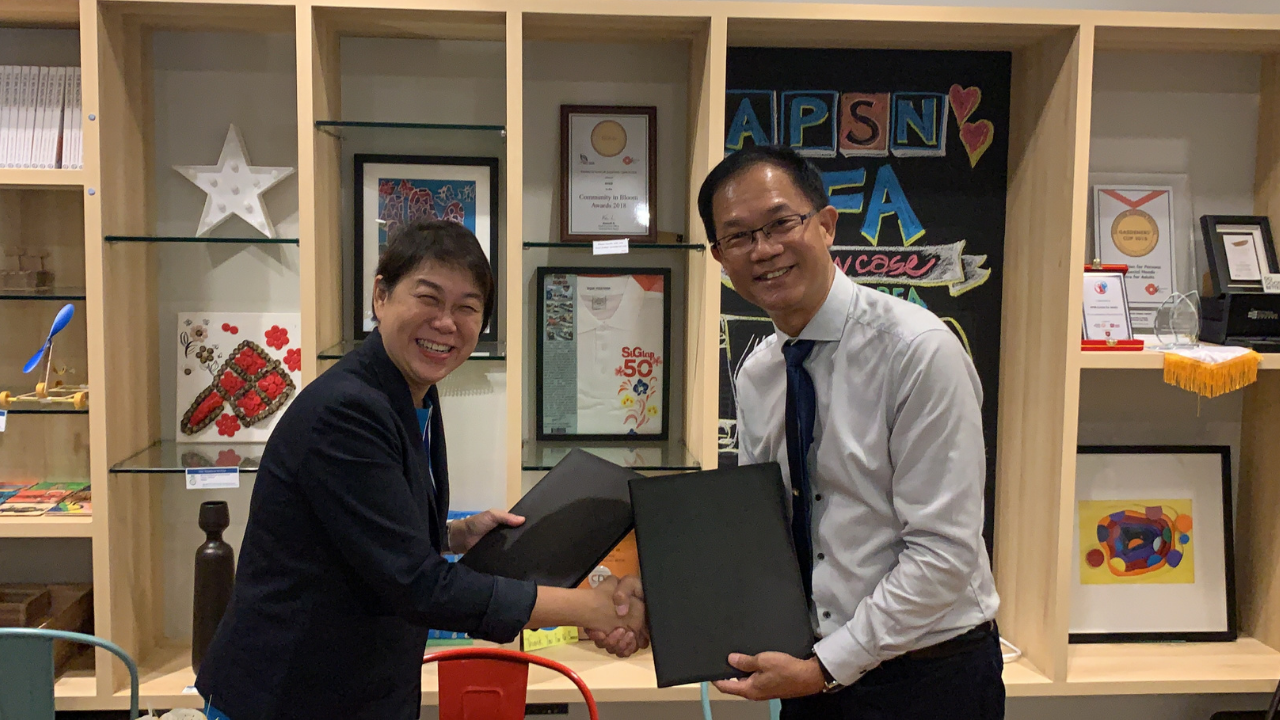 Partnership with Advantexe & APSN
ODE partnered with Advantexe, a company on the forefront of learning technology, to jointly support existing products and services that are designed to help customers develop and deliver innovative and impactful learning journeys.
ODE also joined hands with APSN (Association for Persons with Special Needs – APSN ) to provide Off-Site Partnership (OSP) Short Courses training aimed at supplementing APSN's core curriculum and providing soft skills improvement for its beneficiaries.
Partnership with Singapore Business Advisors & Consultants Council (SBACC)
ODE is proud to add to our network of global partners and affiliates. The SBACC is an independent not-for-profit organization which governs the activities and certification of Practicing Management Consultants (PMC).
With an aim to drive digital adoption and future-proof individuals and teams, ODE continues to push the boundaries of learning. We will further support SBACC's certified consultants' personal growth and work-life fusion through our upcoming innovation and new learning techniques and platforms.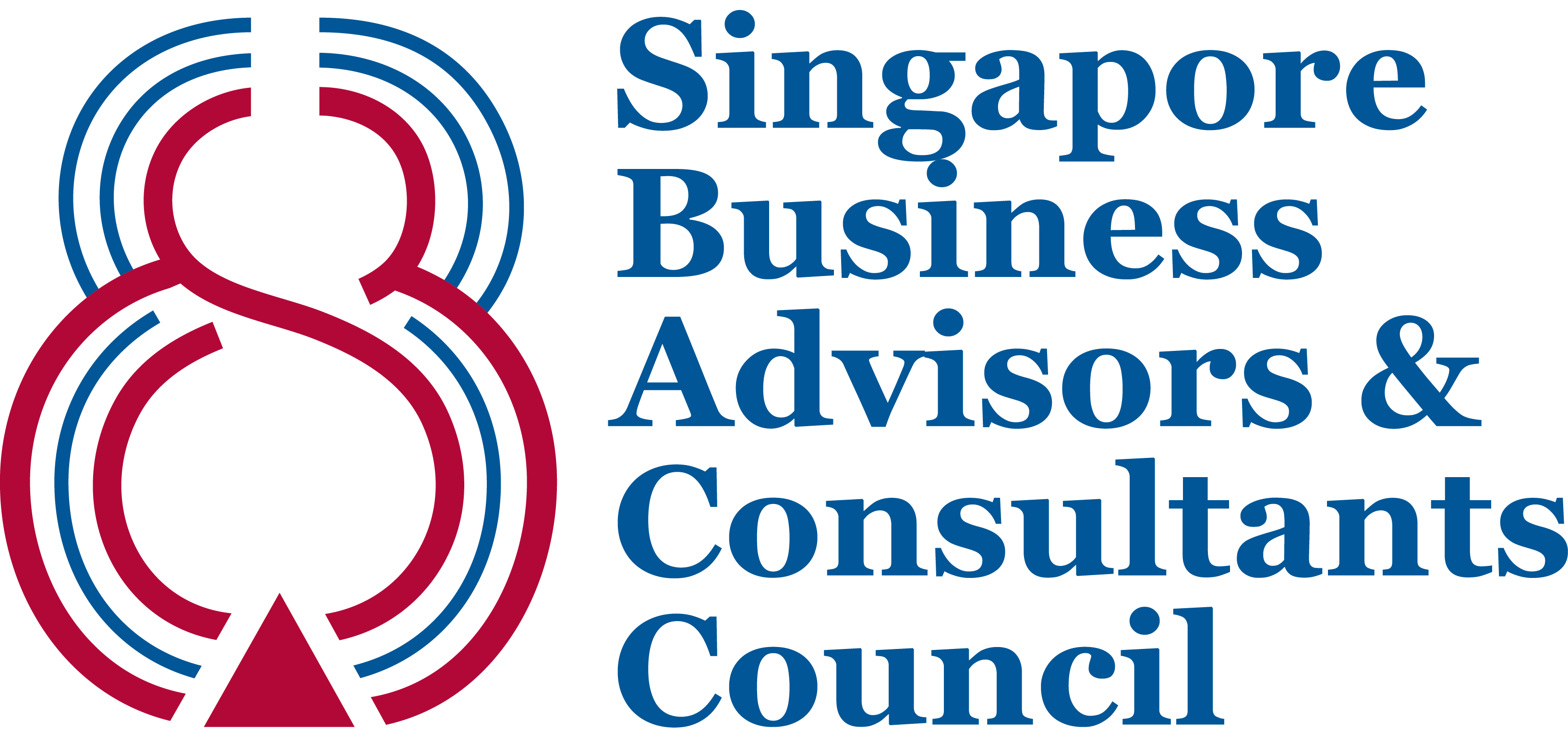 "ODE is delighted to be partnering SBACC in being able to uplift your certified consultants in driving continuous growth in an ever-changing environment. Staying relevant and ahead of the curve will be key to the talent pool of professional consultants who are vital to the development of enterprises in Singapore. This teaming is very much in line with our belief that; No one owes us a living, it is up to us to make ourselves marketable."
Teo Jin Lee (Ms), Founder and Managing Director of ODE Consulting®
A picture is worth a thousand words, and a video is worth a million. We'll leave them to do the talking.